Clinical Pilates
Clinical pilates is an exercise approach, invented by Joseph Pilates, it has been used widely by physiotherapists as an adjunct to hands on treatment to allow you to exercise in a safe and controlled environment, which can help you with pain and performance. It focuses on correct posture, breathing, training local stabiliser/core muscles and progressing exercises to improve function and control.
Everyone will be assessed prior to beginning a pilates program and given specific exercises to target weakness and stiffness specific to the individual. Classes will be small, ensuring each person gets plenty of attention and corrections where necessary.
Everyone can work at their own level, I have seen great success in people in acute pain, right through to professional athletes. Your program can be designed to incorporate elements of stretching, balance, resistance training, any exercise that challenges your weak areas and allows you to reach your goal, whether that is improved posture or climbing Everest.
Claire completed her training in pilates in 2012 with the Australian Physiotherapy and Pilates Institute.
Initial Pilates Assessment
An assessment is essential if you want a program that is specific to you. It enables your physiotherapist to learn your injury history, your exercise history and to assess your strength, flexibility, endurance and function.
This allows formation of goals and a specific program to meet your needs. One-to-one Pilate is available if you are not ready for the class setting, and can prepare you for classes or just allow you to improve your form for getting back to the gym.
Classes are held by Sligo Physio Space, certified physiotherapist in Sligo.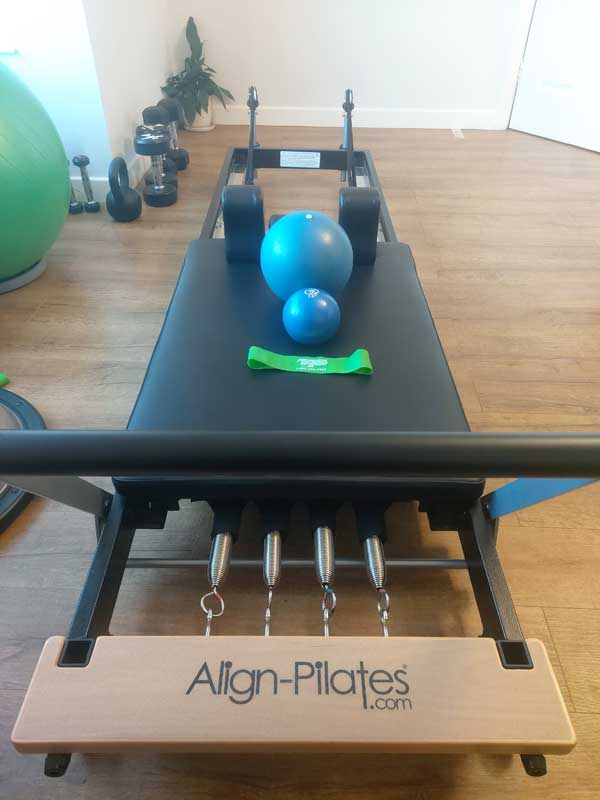 Reformer Pilates
Claire is currently running physiotherapy led reformer pilates. The classes are for 3 people, run for 6 weeks for 140 euro. An initial pilates assessment is required before starting the class. You can find out more information here.
Yoga
Unfortunately Claire is not currently running yoga classes at Sligo Physio Space.
Claire completed her 200-hour yoga teacher training in Mexico back in 2011. She also completed a diploma in pregnancy yoga teacher training. Her classes focus on the breath, mindful movement with correct alignment and strong holds. She has trained in vinyasa but has practiced extensively with a wide variety of yoga practices and her classes are a fusion of numerous styles. The class is generally tailored to the needs of the participants and promise to be fun and attentive.
Pre/Post Natal Yoga and Pilates
Claire has extensive experience working with women prenatally to make them comfortable and strong during their pregnancy and to prepare them for birth and motherhood. Both yoga and pilates are suitable throughout your pregnancy and postpartum period. The focus will be on strengthening the core muscles, upper and lower body, with a focus on breathing and alignment, and gentle stretching.