Personal & professional Sligo Physiotherapy Services
Sligo Physio Space aims to provide you with the most professional, compassionate physiotherapy service in Sligo. We aim to excel in diagnosis and management. As a Physiotherapy clinic in Sligo, we provide a place that enables you to be yourself. A place that enables you to achieve your best, that allows people to come together, heal, laugh and grow and relive your pain.
So, whether your problem is new or ongoing, we have the experience to deal with it. We will know the best physiotherapy treatment option for managing your condition. Find out about the list of conditions we treat here.
We strongly believe in a detailed physiotherapy assessment to find out the source of your problem. Using various hands on techniques and evidenced based advice to give you the most up to date treatment to get you back on your feet as quickly as possible.
 We have extensive experience in strength and conditioning, yoga and pilates. We believe in using task and sports specific outcome measures to ensure you are meeting your targets in rehab, and we will endeavour to prescribe the most effective exercises that are specific to your lifestyle or sport to keep you fit and healthy so that your problem does not reoccur. We are also the most specialised physiotherapy clinic in Sligo and Ireland at treating headaches and migraines and have extensive information on the specialised physiotherapy treatment technique here.
Sligo Physio Space has strong values and believes everyone should be treated with compassion and respect. We aim to empower our clients and enable them to achieve their goals and are here to offer honest support through strong communication and a professional physio service. We hope to be a positive force by bringing excellent physiotherapy to the Sligo community.

Sligo Physio Space has been created by Claire McGuinness, a Physiotherapist with extensive experience in Sports Physiotherapy, Pilates & Yoga
Who are we
Claire has been a physiotherapist for over 15 years. She worked initially in the physiotherapy department in Sligo General hospital before moving to Australia to pursue experience in physiotherapy private practice and sports. Claire has completed a sports physiotherapy masters with the University of Bath in the UK.
She completed her thesis on the effects of yoga and meditation on stress and well-being in athletes. Claire has gained extensive experience in sports physiotherapy working with professional rugby teams in Australia and more recently with the IRFU.
She has also worked as a physiotherapist at a high level in gymnastics, AFL and GAA. While working in Melbourne sports physiotherapy, which was an elite sports physiotherapy private practice, her specialised area of physiotherapy was with youth athletes and endurance athletes such as triathletes.
Claire is also a qualified yoga and pilates teacher and has been teaching yoga, reformer and mat pilates in Ireland and Australia for nearly ten years. In more recent years she has also completed training in physiotherapy strength and conditioning and using her extensive knowledge she is adept at prescribing tailor-made exercise programs to suit your needs. It is Claire's belief that exercise is a fundamental part of physiotherapy treatment, and aims to use exercise to allow you to not only fix your problem but to help you improve your performance in everyday activities or sport.
Claire has also gained valuable experience working in Melbourne Headache Centre, a physiotherapy clinic that specialises in hands on therapy for treating headaches and migraines. She is one of few physiotherapists in Ireland to have trained in the Watson headache approach, which has revolutionised the treatment of headaches and migraines in Australia. Claire is extremely excited to bring this specialised physiotherapy technique to Ireland and Sligo.
Claire has been very lucky to work in a variety of incredible physiotherapy environments and has studied and worked with extremely experienced and knowledgeable physiotherapy mentors all over the world, which has helped shape her into the physio she is today and she is delighted to bring this knowledge and experience to Sligo.
Claire is an active person who loves the outdoors and especially the rugged wildness of the west coast of Ireland, she is a keen surfer, and has played GAA, rugby, tag rugby, completed a half marathon and has injured most of her body so she understands the trials and tribulations of being injured.
She has also suffered chronic lower back pain in the past and is strongly empathetic with anyone in pain and will do her best to assist you on the road to recovery no matter where you are in your journey.
Sligo Physio Space is a warm, young innovative physiotherapy clinic and Claire looks forward to welcoming you to what she believes is Sligo's premier physiotherapy clinic.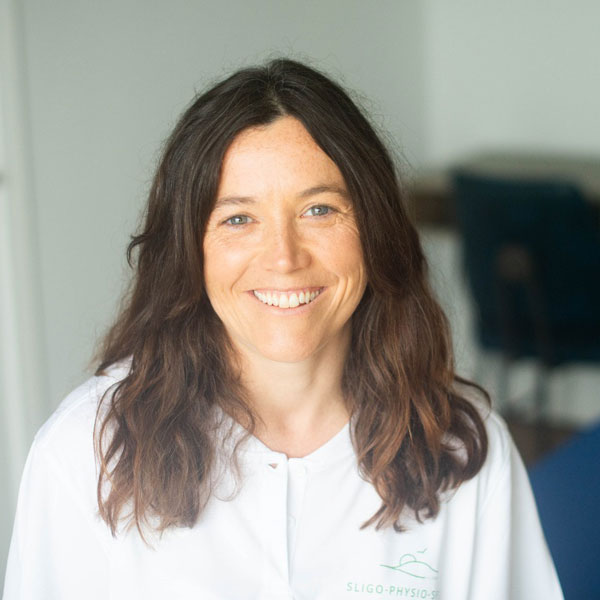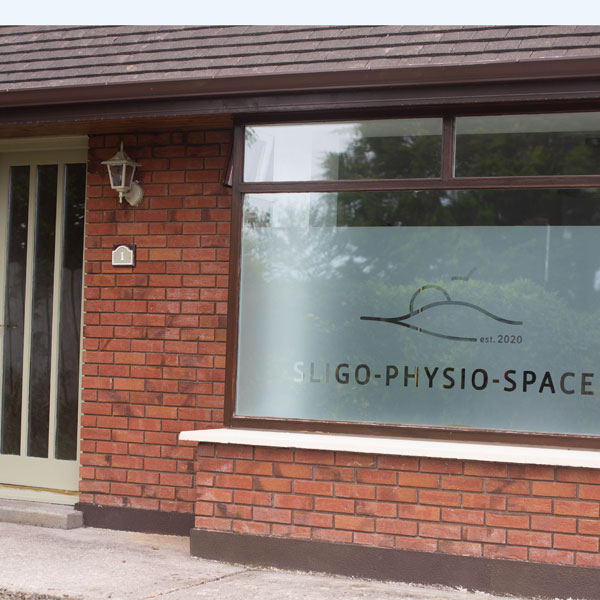 What to expect from your visit at Sligo's premier Physiotherapy clinic?
Excellent service begins with a detailed verbal and physical physiotherapy assessment in order to establish the cause of your problem. You will be provided with a clear explanation of the nature of your problem and the necessary treatment required to resolve it. We will work with your goals to achieve your desired outcome. You will be provided with appropriate manual therapy including joint mobilisations and dry needling, detailed advice on how to best manage your condition and a person and sports specific exercise program to help accelerate your recovery.
What to bring
Shorts or a vest top are advisable but not necessary. You can also bring any imaging or referral letters that relate to your problem, again not necessary.
Do I need a referral?
Not at all, Physiotherapists are first line practitioners and no referral is necessary. As Physiotherapists work closely with doctors and other health professionals, they will often recommend that you see a physiotherapist and may provide you with a referral, which is great and much appreciated.
Health Provider Cover
As chartered physiotherapists we are covered by all the major health insurers. If you check with your provider they can advise you on what level of cover you have and how much of the costs will be covered.

A receipt will be issued following your session, which is essential if you wish to reclaim a portion of the cost and can be done as follows:
Tax relief:
20% tax relief can be claimed on all medical expenses including visits to a chartered Physiotherapist. This can be done by completing a revenue commissioner's med1 form via www.revenue.ie
Health Insurance:
Allowances for visits to a chartered physiotherapist vary depending on the insurer and the policy, so contact your provider for your policy details.
Cancellation Policy:
Sligo Physio Space operates a 24 hour cancellation policy of all physiotherapy and class appointments. Please contact the clinic to cancel your appointment within 24 hours of your scheduled appointment, in order to avoid the cancellation fee which is 50% of your appointment fee.